Work occupies most of our time and energy, so we have to make good use of the off-duty time to release pressure and get motivation to work better! For example, have a meal and go shopping with friends, or take part in some interesting parties on weekends. For such a happy time, are you starting to worry that dress? No worries-- we've chosen some perfect outfits for you!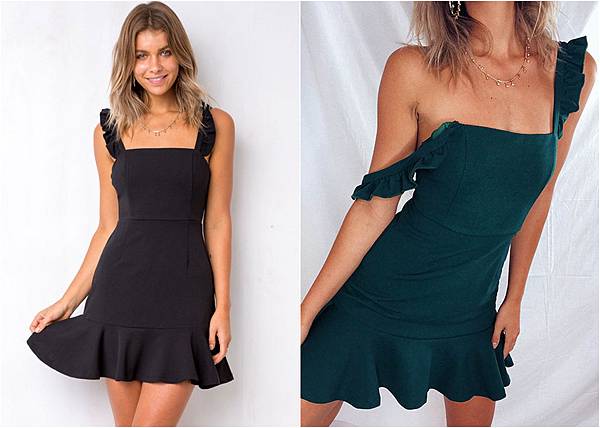 Holiday Sleeveless Open Back Ruffled Trim Dress
If you are on hunt for a dress that can be worn to office and go to the party as soon as go off work, I can tell you this ruffle dress is an outstanding option! Without too many fancy patterns, it's proper for office hour. Monochrome with flattering tailored, it's an elegant and lively dress.
Chic Stripe Sling Summer Holiday Pocket Midi Dress
Feel the monochrome outfit too boring? Okay, look at this stripe midi dress. Regular striped or irregular striped, which do you prefer? It is worth mentioning that it has pockets! It's definitely useful when you don't want to bring a bag out.
Fashion Women Sleeveless Casual Jumpsuits
Denim outfit always gives people a casual and young feeling, let's ditch your workplace clothing and play a leisure vibe! You can wear it with cute tank for warmer weather or layer it on a soft sweater for freezing days, absolutely a versatility item.
Want to unlock more trending pieces?
Then visit ZNU.COM to start your journey to beautiful!
Floral Season Sale EXTRA 25% Off! Use code: floralprint
Free delivery, no minimum.
If you think this article is good for you, please generously share with your friends!!! Thanks and love you :)
In addition, we provide products for wholesale; if you are interesting in our wholesale program please feel free to contact us by email service@znu.com .